Junior/Mini 20×1-1/8″ MAX BMX Carbon Fiber Race Rims
$289.00
FREE Shipping | Delivery Time: 10-15 days | Ship from MAX BMX factory team in Asia
Description
MAX Carbon BMX rims, Light, Stiff and Strong, Tried and true design, they are run by some of the world's best racers.
Max rims are constructed from the highest strength standard modulus fiber. 15% Toray T800 and 85% Toray T700. They promote low rotational weight, low aerodynamic drag, and high acceleration with maximum rigidity. Designed for up to 130kg rider weight limit, 130kgf spoke tension and 130psi/8.97bar tire pressures. Available in UD, 3K, 3K Twill, 12K, 12K Twill and Marble weave carbon(What's the different of carbon weave?).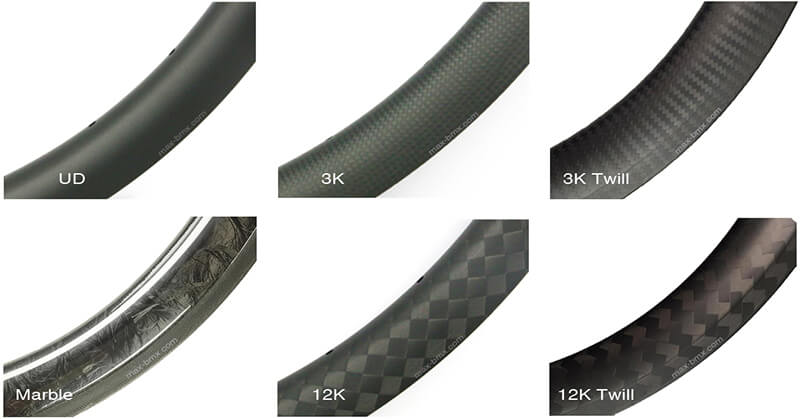 20″ 451mm Junior / Mini MAX rims serial are available in 21mm width with three depth(25mm, 30mm, 38mm).
They are stiff and strong rims for sure! Thought and developed for those young riders who already send big jumps.
The MAX 451mm Junior carbon fiber BMX rims accept 20×1″, 20×1 1/8″ and 20×1 3/8″ tires.
Rear rim with weaved Basalt braking surface can resist 240 Degrees Celsius, but a Carbon Brake pad is required for the best and safer braking performance.
Rims without a braking surface can be used as a front rim but also a rear rim when using a disc brake.
Spoke holes are drilled using advanced 4D drilling technology. This ensures an optimal spoke path that eliminates any extra stress on the spoke/nipple and makes the wheel greater strength and durability.
MAX BMX are so confident with our carbon fiber rims that they carry 3-year warranty against manufacturer defects. Learn more Warranty policy.
ERD is the spoke measurement size, find ERD data in the below form of different models.