24″ Cruiser Pro Expert Junior Mini Max BMX Rim Dirt Jump Carbon Rims
FREE Shipping | Delivery Time: 10-15 days | Ship from MAX BMX factory team in Asia
Description
MAX Carbon BMX rims, Light, Stiff and Strong, Tried and true design, they are run by some of the world's best racers.
Max rims are constructed from the highest strength standard modulus fiber. 15% Toray T800 and 85% Toray T700. They promote low rotational weight, low aerodynamic drag, and high acceleration with maximum rigidity. Designed for up to 130kg rider weight limit, 130kgf spoke tension and 130psi/8.97bar tire pressures. Available in UD, 3K, 3K Twill, 12K, 12K Twill and Marble weave carbon(What's the different of carbon weave?).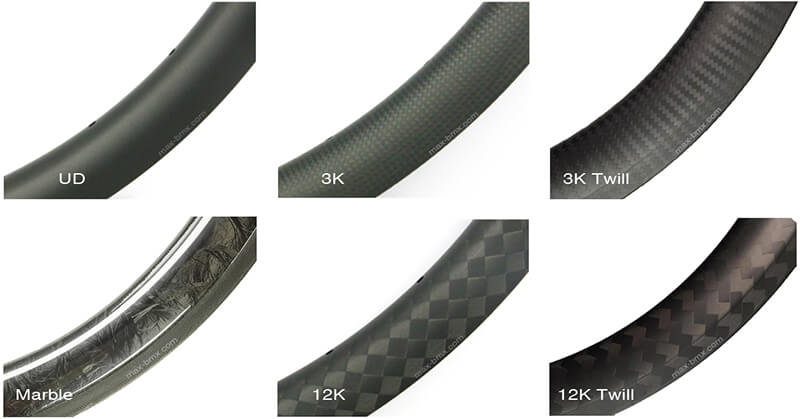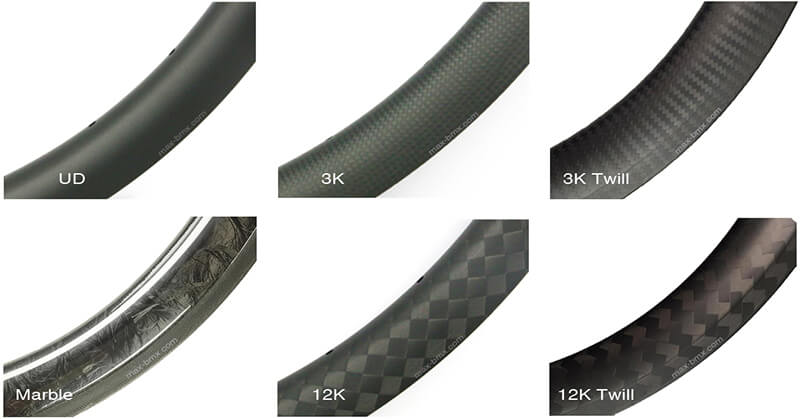 MAX 24″ Cruiser rims serial are available in three models with 507mm ERTTO and 520mm ETRTO.
MAX507-3030: Fit 24×1.50″ to 24×2.125″ tires. For Pro BMXer, It's strongth enough and could run for 24″ DJ dirt jump bikes as well.
MAX507-2538: Fit 24×1-3/8″ to 24×1.5″ tires. For Expert rider.
MAX520-2130: Fit 24×1″ to 24×1-3/8″ tires. For Junior rider.
Expert and Junior ones are stiff and strong enough for sure! Thought and developped for those young riders who already send big jumps.
Rear rim with weaved Basalt braking surface can resist to 240 Degrees Celsius, but Carbon Brake pad is required for the best and safer braking performance.
Rims without a braking surface can be used as a front rim but also a rear rim when using a disc brake.
Spoke holes are drilled using advanced 4D drilling technology. This ensures an optimal spoke path which eliminates any extra stress on the spoke/nipple and make the wheel greater strength and durability.
MAX BMX are so confident with our carbon fiber rims that they carry 3-years warranty against manufacturer defects. Learn more Warranty policy.
ERD is the spoke measurement size, find ERD data in below form of different models.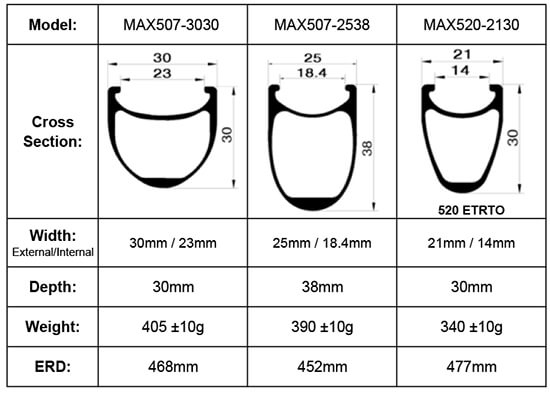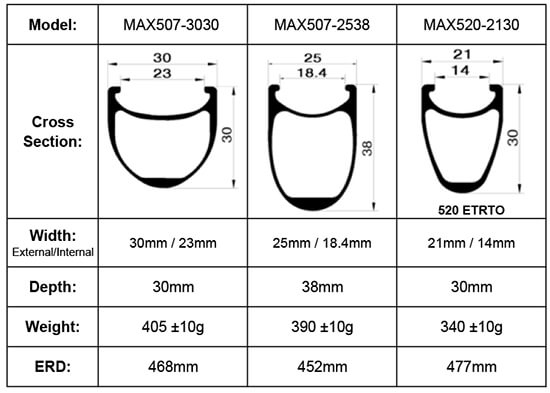 HOW CUSTOMERS RATE MAX BMX RACE RIMS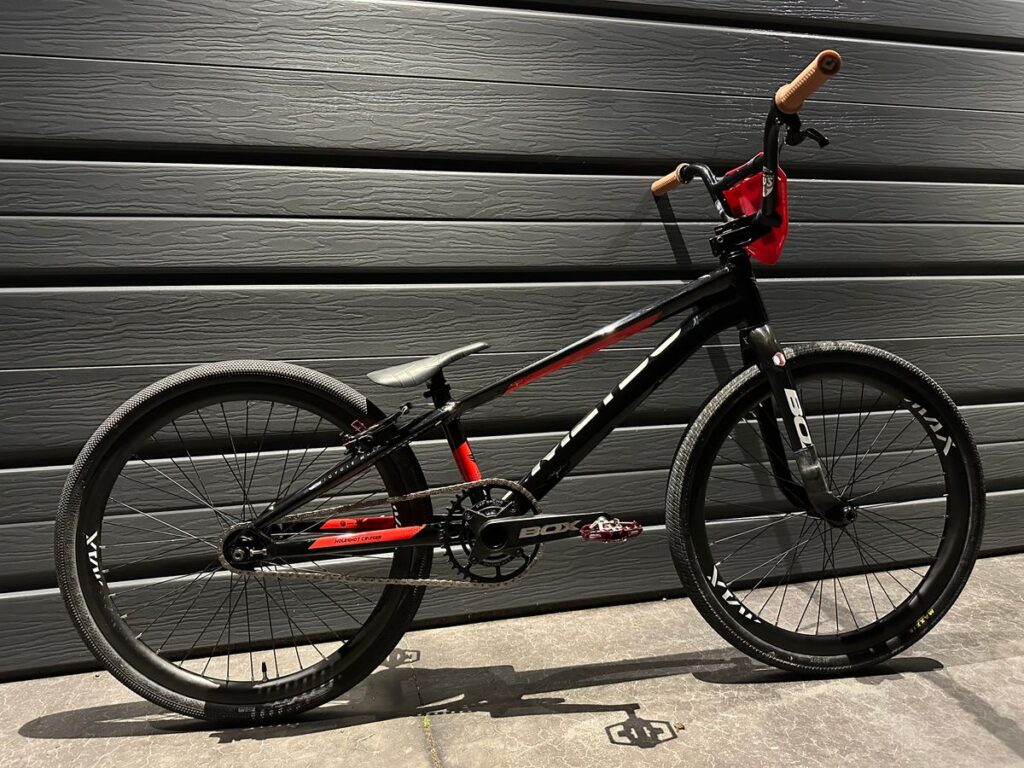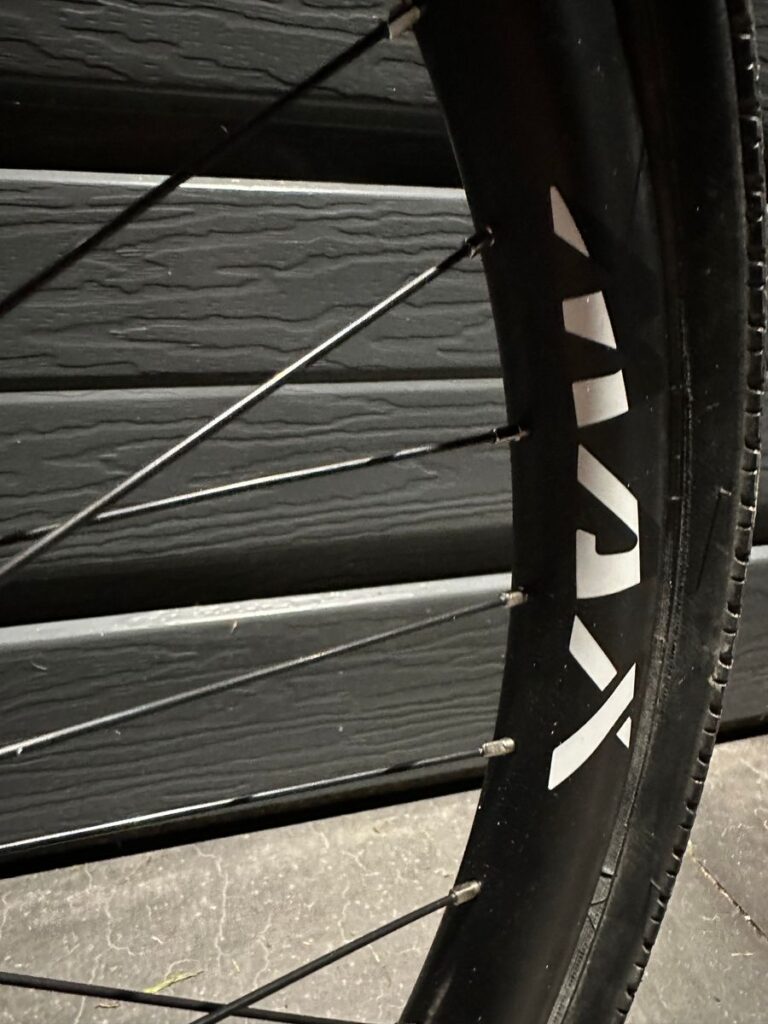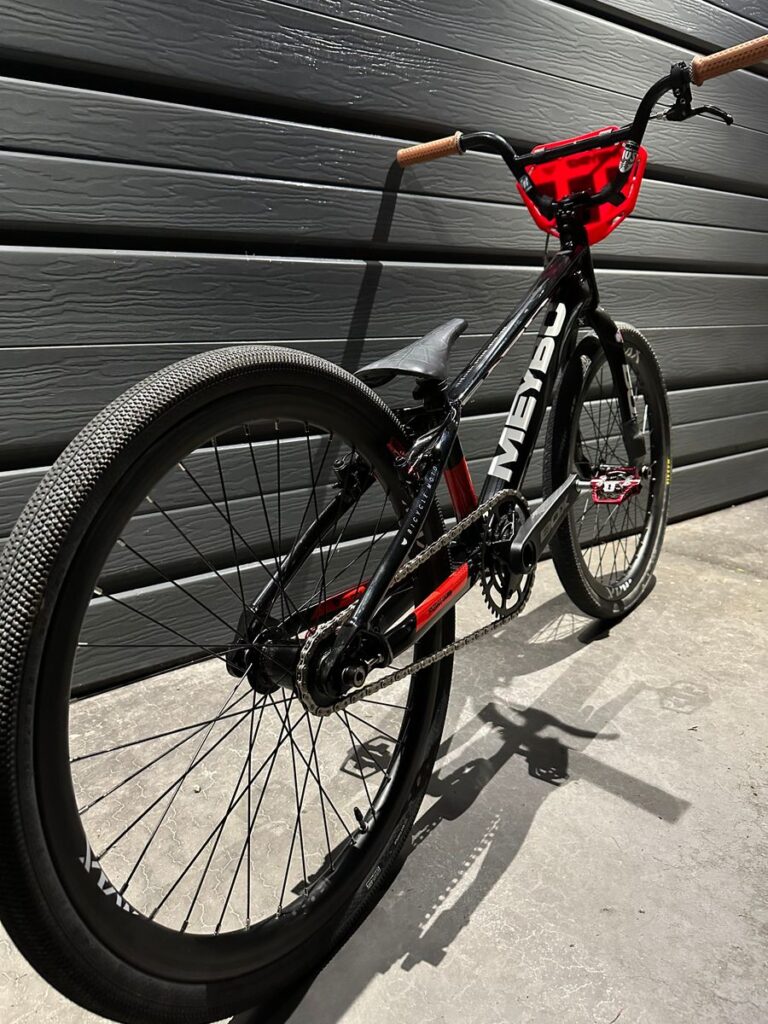 3
Verified Buyer
Verified Buyer
Super happy with these Rims, just as I thought after my purchase of the OS20 version.
2 months ago
Igor Vasquez
Verified Buyer
Eric
Verified Buyer
Very impressed by the quality for the price, I'll be buying another set soon.
10 months ago
GREGORY M.
Verified Buyer
Super content du produit. 20" comme 24". Qualité livraison coût communication.
2 years ago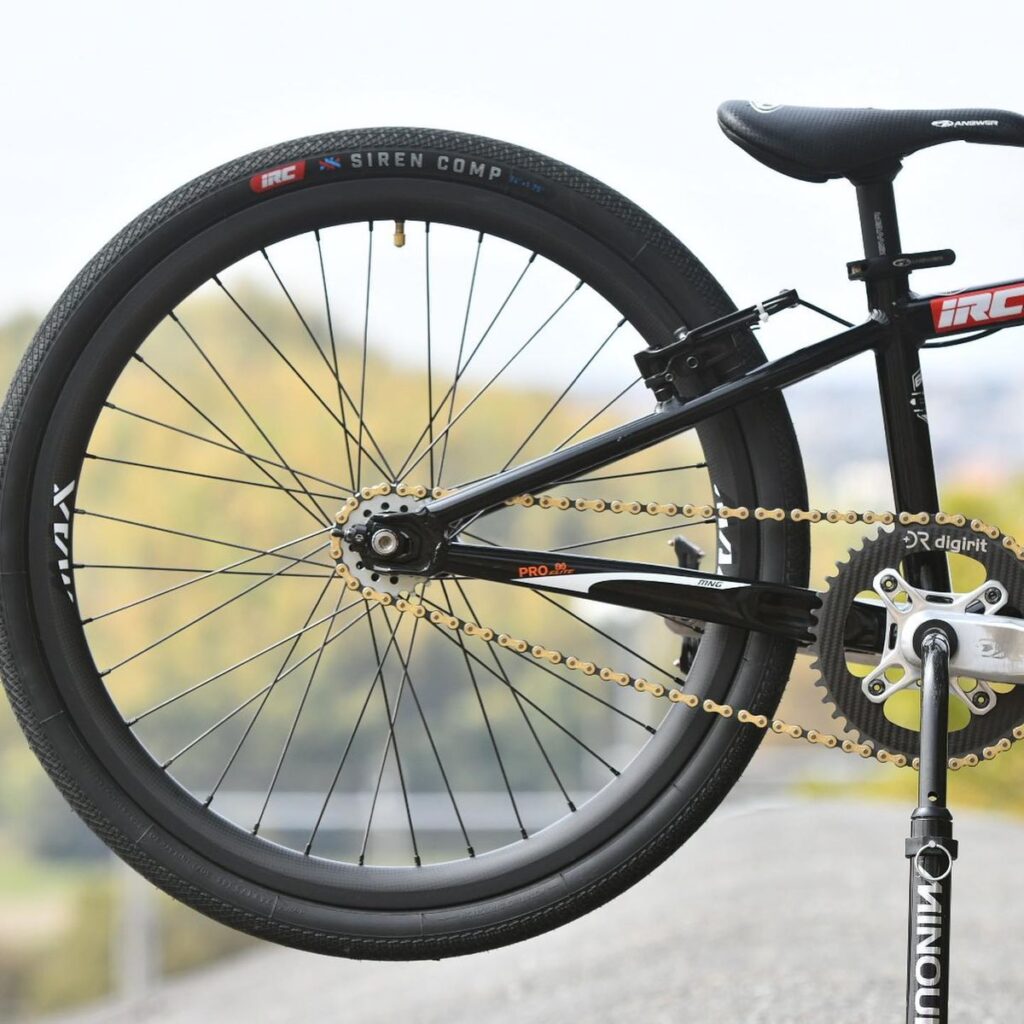 1
daisuke kitagawa
Verified Buyer
First of all, it's the best.
The height of the rim expresses the coolness of a race bike, and I also like the 3K pattern.
In terms of riding comfort, when I step on it with a clipless pedal, it feels solid without loss, and it feels like BMX is moving forward more than usual. I'm thinking of ordering a 20-inch version as well.
3 years ago
Michael Mecham
Verified Buyer
Joseph
Verified Buyer
good job, it is very affordable compared to everybody else.
5 years ago
my son is happy for this birthday gift
5 years ago